(pronounced 'gunny-wiggal')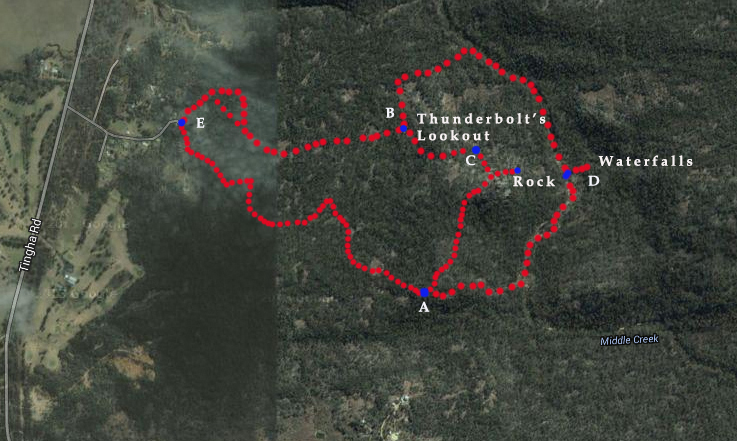 * there are more tracks than are shown here
Click here for Bushwalking Information

Inverell Bushwalking Club
email: inverellbushwalkingclub@gmail.com


Click here for Weather Conditions

Please Note: Ensure you have adequate sun protection, stout footwear and be observant.

Thunderbolt's Track Circuit - 4km - At point A or B take the track to the Lookout and then return to starting point. Between points C and B the track can be rather steep, so I recommend hiking poles for stability. I recommend doing the circuit clockwise, as one can loose sight of the track coming from the other direction , if you are unfamiliar with the terrian. The track is poorly defined.

Thunderbolt's Lookout

Waterfall Circuit - 5km - I recommend doing the circuit clockwise, as there is a steep section between points D and A and it may be easier to negiotiate going up, than down. I also recommend hiking poles for that section for safety, due to the loose gravel.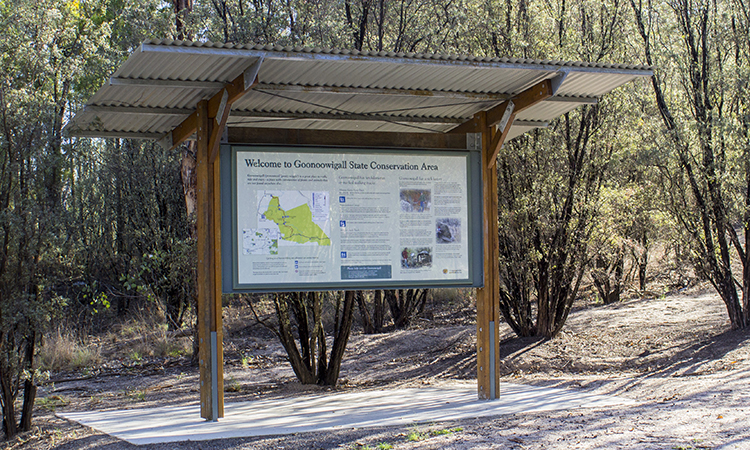 Goonoowigall State Conservation Area
offers the Waterfall Circuit, Thunderbolts Circuit and the link tracks that I have covered above
as well as the Middle Creek Track, Nhunta Karra Track and the Slot.
Copyright(c) 2014 Envision New@ge Multimedia . All rights reserved.