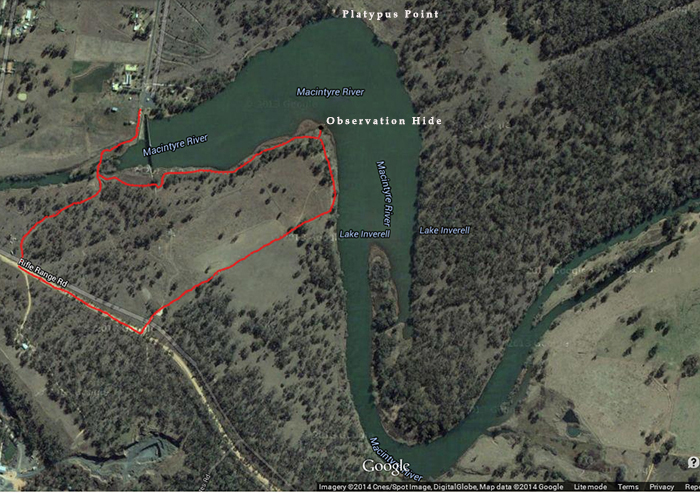 -- Track to the Observation Hide
round trip back to starting point - 3 km (approx)



Track to Platypus Point
free Brochure : A Self Guided Walking Tour
is available from
Inverell Visitor Information Centre
in
Campbell Street, Inverell.
Inverell Bushwalking Club
email: inverellbushwalkingclub@gmail.com

The stone bridge

uneven ground and tripping hazard

Once you have crossed the stone bridge, turning left will take you to the hide following the shoreline.
Straight ahead, will take you to Rifle Range Road. Turn left onto Rifle Range Road. Walk several hundred metres before turning left onto the access track to the hide.
Please Note: After rain, long wild grasses can spring up and obscure visibility of the green posts marking the track, as well as obscure the track and ladder styles.

Click here for Bushwalking Information
Click here for Weather Conditions
Please Note: Ensure you have adequate sun protection, stout footwear and be observant.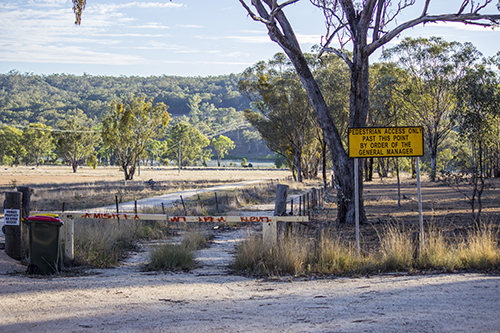 The access track to the hide, just off Rifle Range Road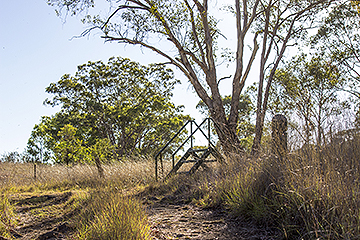 Ladder style and green posts indicating the tracks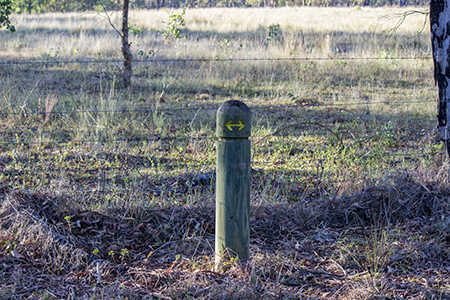 The Observation Hide at Lake Inverell

It will take 19 minutes to reach the hide, from the starting point, walking along the shoreline track, at 8km per hour. From the Hide, it will take 25 minutes walking the Rifle Range Road access track, at 8km per hour, to return to the stone bridge.

Across the lake to Barayamal National Park

Australian Pelican - wild life at Lake Inverell
New England Woodturning Gallery

webmaster: days@newagemultimedia.com
Copyright(c) 2014 Envision New@ge Multimedia . All rights reserved.