Art is another means of communication. A way to express visions beyond the capacity of words. A language everyone speaks which cuts across racial, cultural, social, educational and economic barriers. Art enhances cultural appreciation and awareness.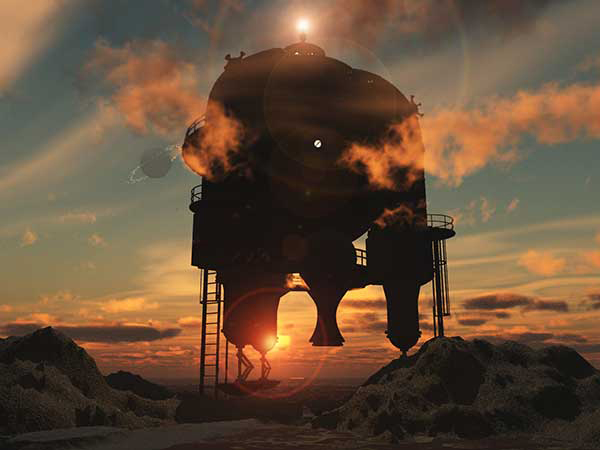 The Steampunk style spaceship of the robotic Roboquads on the planet Prometheo.
Rendered using Vue 6 Esprit from E-On Software. Clockwork Steampunk Spaceship from Meshbox Design on Cornucopia3d.
Another view of the ship
The Roboquad's rescue spaceship is first seen in episode 9 of my YouTube series.
The Tardis in the junkyard

A recreation of a publicity shot of William Hartnell using Character Option Toys and Adobe Photoshop.

It didn't change!

A recreation of a scene where the Doctor realises that his Tardis has a broken chameleon circuit and has remained as a 1950's London Police Box! Recreated using Vue 6 Esprit, Character Option toys and Adobe Photoshop.
A recreation of an Outback Farm in the Strzelecki Desert in Australia. CGI models by Gamebox Studios on Cornucopia3d. Rendered in Vue 6 Esprit.

As a photographer, imagine your perfect sunset shot. Well, you can create it using Vue. Another angle of the above outback farm at that perfect moment at sunset!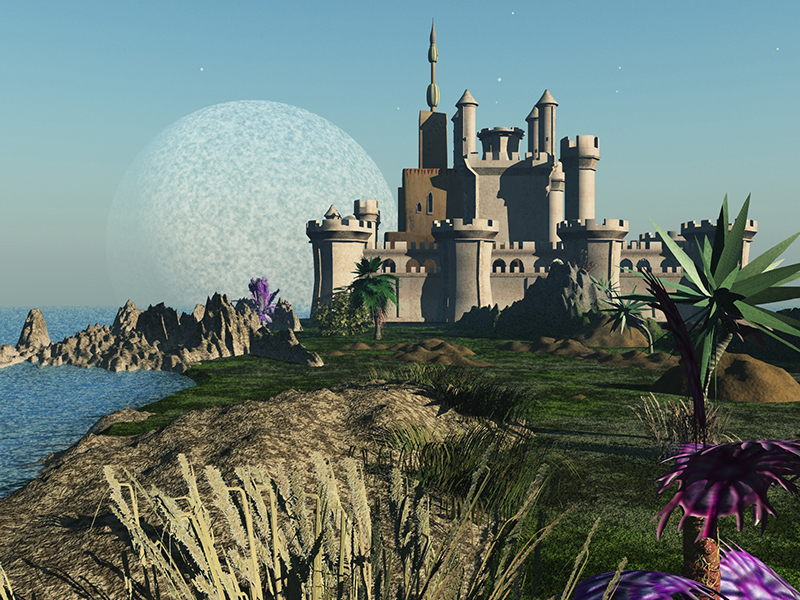 A recreation of
an Iconic image from Star Trek the original series
Rigel VII
click here for my CGI models from the TV show U.F.O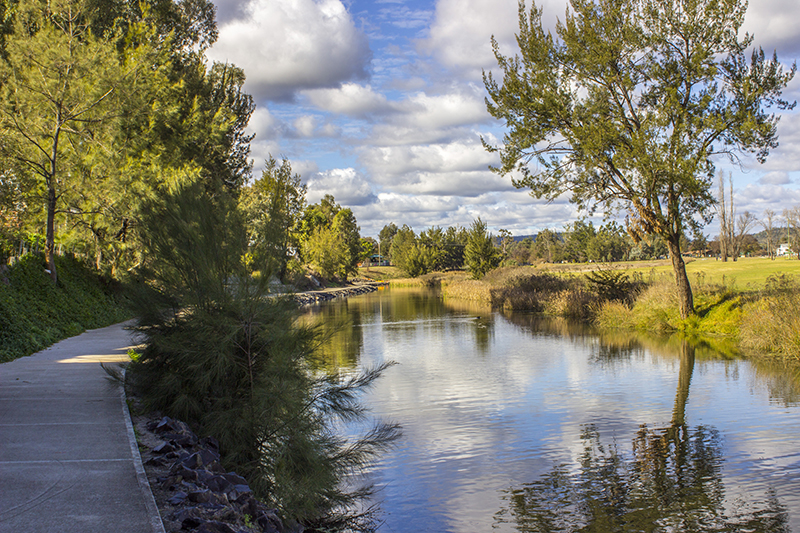 A real world photograph taken with a Canon 600D / Rebel t3i. The River Walk along the banks of the Macintre River at Inverell. The photograph below, is looking back in the opposite direction.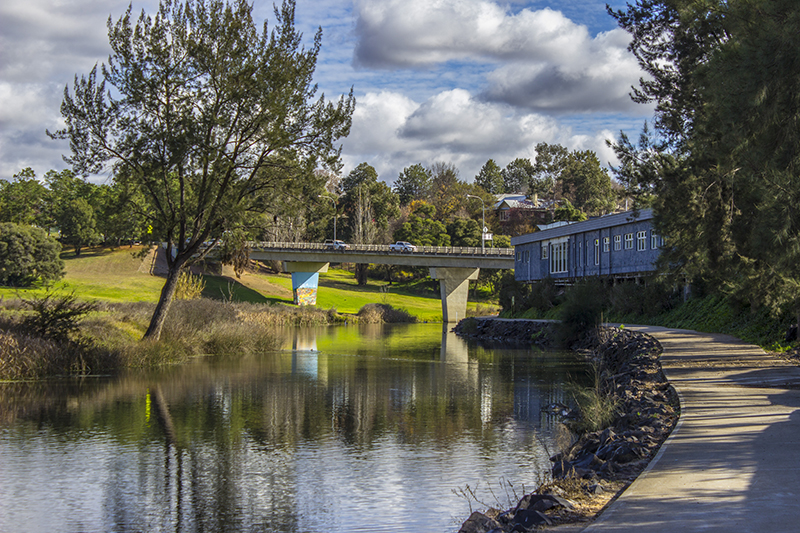 Copyright(c) 2012 Envision New@ge Multimedia . All rights reserved.