Audio Book
Authentic Australian Bush Sounds & Didgeridoo
Aboriginal Dreamtime Stories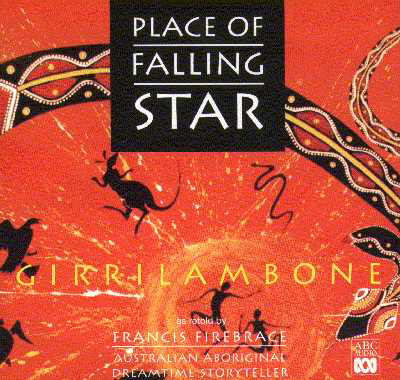 Girrilambone:
Place of Falling Star
Album Contains:
1. Main Introduction (Mp3 sound file )
2. Girrilambone Introduction
3. Girrilambone; Place of Falling Star
4. How the Turtle got his shell. MP3
5. Firekeeper; the story of fire MP3
6. Kendi The Storm maker
7.The Three Sisters
8. Piggiebilla the echidna
9.The Red Waratah
10. Lumeri the Mother Snake
Recorded, Mixed and Mastered by Studios205 Audiomedia
Lachlan Hinds on Didgeridoo
Close your eyes and let master Aboriginal Storyteller Francis Firebrace take you on a journey through the Australian Bush and the mystical Aboriginal Dreamtime. Firebrace captures both the beauty and the magic of the Aboriginal Culture and the Australian Bush with a superb narration backed by haunting Australian sounds. Nine tales of the Aboriginal Dreamtime gathered from all around Australia combine with stunning sound effects including didgeridoos, birdsong and crashing storms resulting in a truly rich experiance from this Master storyteller.

Out Of Print
No longer available through the ABC


Place of Falling Star

any other enquiries contact the webmaster on days@newagemultimedia.com

Francis also appears on the track Walk In My Footsteps
A collaboration with Wendy Waters to create
an enhanced musical adaptation of an Aboriginal Dreamtime story. on the album
Dreams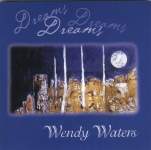 Copyright(c) 2000 Firebrace Dreaming . All rights reserved.