Bones McCoy is our mascot and security guard.
Bones McCoy can be found at his security station in the Didge Humpy.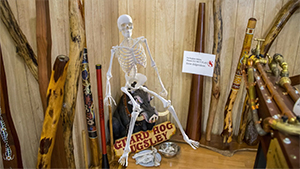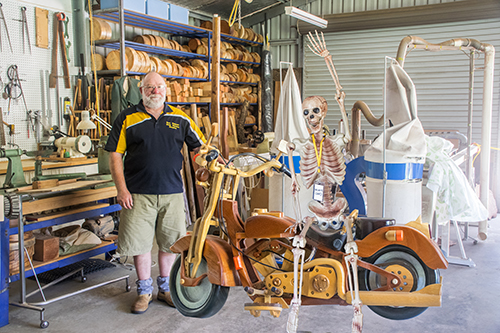 `Bones McCoy: Security Guard
Trailer
The Movie
Bones McCoy, our security guard, went stir crazy during the lockdown. Invited some creepy friends around and things got out of hand
when COVID-19 arrives. Screaming will become contagious! You will have to self isolate!
This is Halloween 2020!
There are more antics by Bones McCoy on our Facebook page at https://www.facebook.com/NewEnglandWoodturningSupplies
Copyright(c) 2020 New England Woodturning All rights reserved.
newts@newagemultimedia.com